Engraved Crab Mallets
Whether you order by the dozen or by the bushel, custom engraved crab mallets are sure to be a hit. Customize your laser engraved mallets with any text, design, or logo. Personalized in the heart of the Chesapeake Bay, our Rock Maple hardwood mallets are perfect for:
giveaways, promotions and customer appreciation gifts
seafood restaurants and crab houses
selling in gift shops and retail outlets
party favors at weddings, rehearsal dinners, and crab feasts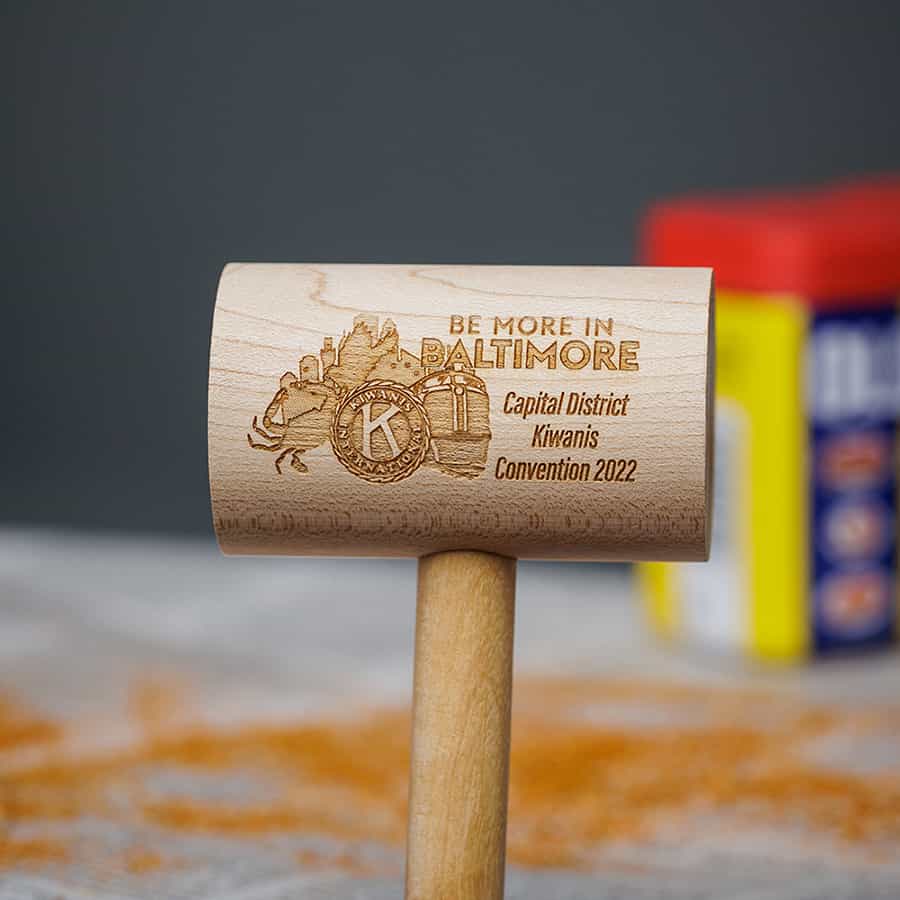 Read what our customers are saying about their Mallets
Average rating of
based on
409
reviews.
Great Service!
Used for: Wedding or party favors
We had great service with this company. Our custom mallets came out perfectly and were available anytime we needed assistance. Will order from them again!
INDAA Crab Feast "Favor"
Used for: Wedding or party favors
This was our second year having crab mallets as a favor for all attendees at the annual carb feast. We used a different imprint from last year. The crab mallets were a fabulous "favor" and very well received by all attendees. Thank you so much for the prompt service.
IPS Crab Feast
Used for: Wedding or party favors
Mallet & Knife are great quality, and the image was perfect! Thanks
Rush Order of Crab Mallets a Success!
Used for: Wedding or party favors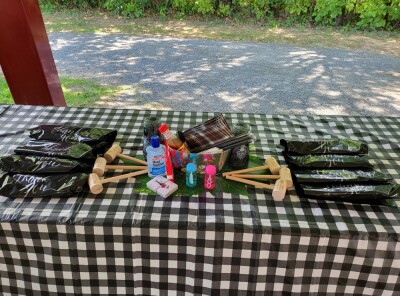 Each year I have my family Crab Feast and this year, I forgot to order my Mallets from Bay Imprint. BTW, I order from them every year. Well, my Crab Feast was approaching in about two weeks. I did a rush call to Bay Imprints and we did the rush order on Aug. 18th, via phone and via computer to ensure my order was in the system, my event was on Aug. 26th and they had my order printed and to me on Aug 25th!! I was so Elated, I couldn't stop jumping up and down when the shipment of 65 mallets arrived at my Door!! And, they looked Perfect as Bay Imprints "Always" do an excellent job. I just love their service and customer service. Top Notch, they didn't say that it was too late, we can't do it, no time to engrave them, nothing like that. The sweet Lady, Manager just jumped in Order Mode and asked me what do you need and then directed me to log in and we did the order via phone while she placed the order as we spoke to make it a rush. She was perfect. I will ALWAYS use the Products for all of my Family Events, Best Company Ever!! My Family Loved their Engraved Mallets...Thank you Bay Imprints on a job Well Done!!!!! A Customer for Life!!! :)
Super pleased
Used for: Wedding or party favors
We are having a Maryland themed company picnic where we will also be having a crab feast. When deciding what to "give away" to our employees, crab mallets seemed like the perfect choice. We are incredibly pleased with them! They are great quality and the engraving looks great. There were so many options available to personalize them too. The mallet with the bottle opener is the best!