Custom Color Crab Mallets with
colormark
Make a smashing impression with personalized, full-color Maryland-made crab mallets. Our Rock Maple hardwood mallets are made with unlimited color using your logo, design, text, even photos! Our exclusive ColorMark technology brings brilliant, lasting color to every mallet. Captivatingly colorful crab mallets—only available from Bay Imprint.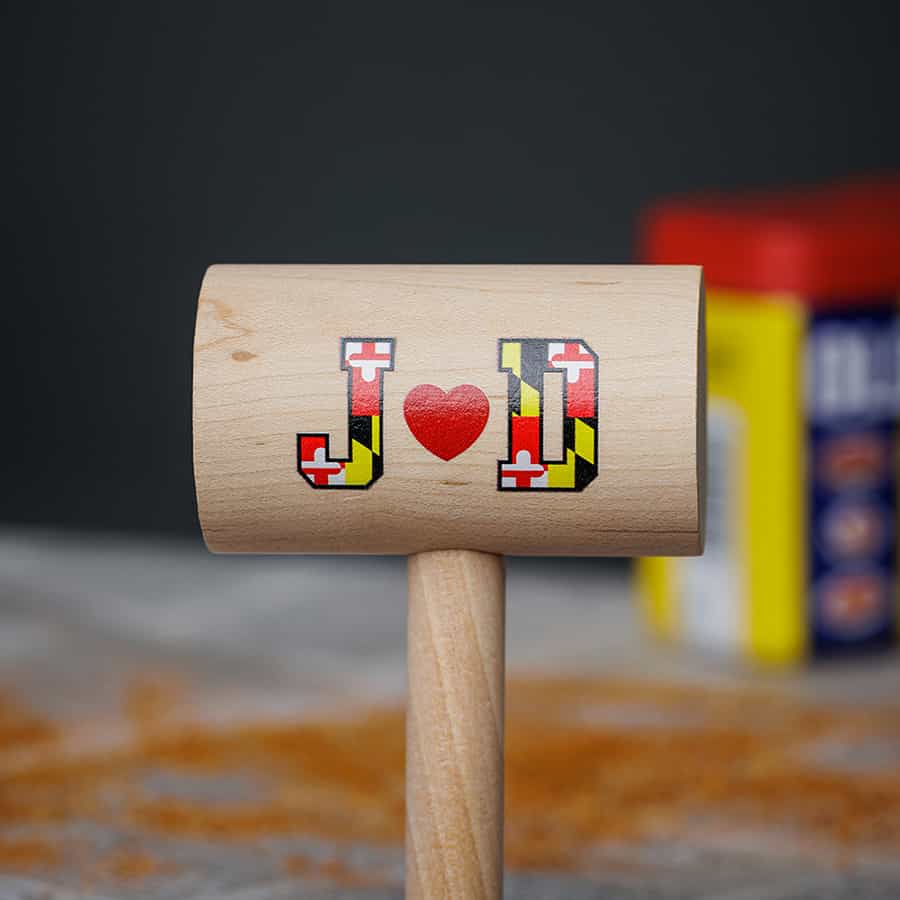 Read what our customers are saying about their Mallets
Average rating of
based on
58
reviews.
Crab Mallets
Used for: Wedding or party favors
Had mallets made with my daughters college mascot for their lacrosse team. They were absolutely wonderful and everyone loved them!
Maryland themed couples shower
Used for: Wedding or party favors
Everyone Loved the caption "Love Honor & Old Bay"
Amazing Job
Used for: Wedding or party favors
Beautiful!!!!!!! Awesome Team to work with throughout design process.
Customized Crab Mallets
Used for: A gift
These turned out so cute! They were a housewarming gift for a friend who purchased a second home in Rehoboth Beach and they are perfect for crab-picking parties! The imprint is very clear & the mallets are a good size & look sturdy. Great gift!
Love, love, loved them!
Used for: Wedding or party favors
They were a hit! Ppl thought it was just a cute/cool idea to put our company on the mallets! Such great quality material and printing job, and was extremely greatful of the suggestion they gave in regards to the colors in our logo and how it would look when printed. The price was great for the quality you get. I will definitely use them again in the future! Thank you!