PearlPro Oyster Knives with
colormark

Full-Color Customization

PearlPro commercial-grade oyster knives are designed for professionals and home shuckers alike. The pearly-white contoured handle is branded in vibrant, full-color with your logo, wedding, event or custom design. A seamless construction of brushed stainless steel and solid plastic ensures PearlPro knives are easy to clean and won't absorb moisture after hours of shucking.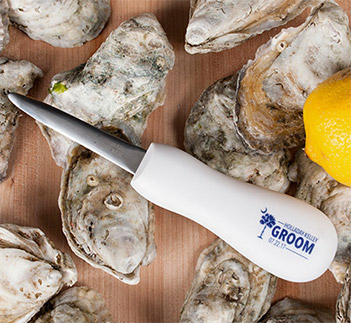 Read what our customers are saying about their PearlPro Oyster Knives
Average rating of
based on
1
reviews.
Full Color Oyster Knives
Used for: Wedding or party favors
The oyster knife favors are perfect. The colors match perfectly with our wedding theme. Can't wait for our guests to get these shuckers as their favors! Thank you!